Special Thanks:
Brad Bartlett
,
Miles Mazzie
Awards:
Young Ones ADC Merit Award (2021)
// Identity System
// Coding
// UI.UX Design
British Library


The British Library is a research institution dedicated to the dissemination of knowledge and the preservation of the written word.
The logoform examines the relationship between a space and its subject, taking cue from their iconic Reading Room. Through this approach, the identity is then able to be both systematic and specific to the British Library, while also providing the flexibility to accommodate their extensive range of materials.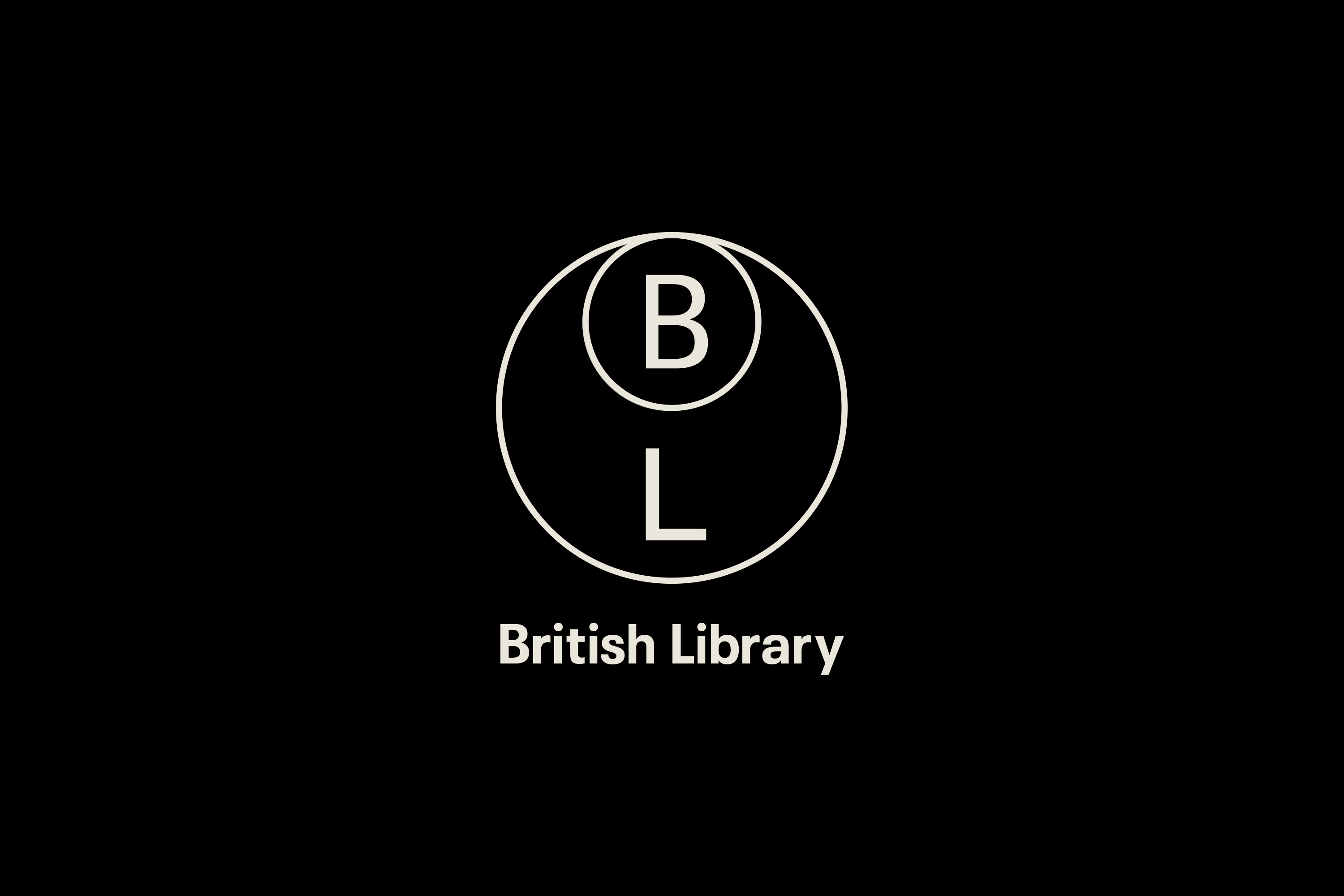 s


Rotation is a primary driving force, embodying the British Library as a world of inifinite possibilities, a 360º view of living knowledge.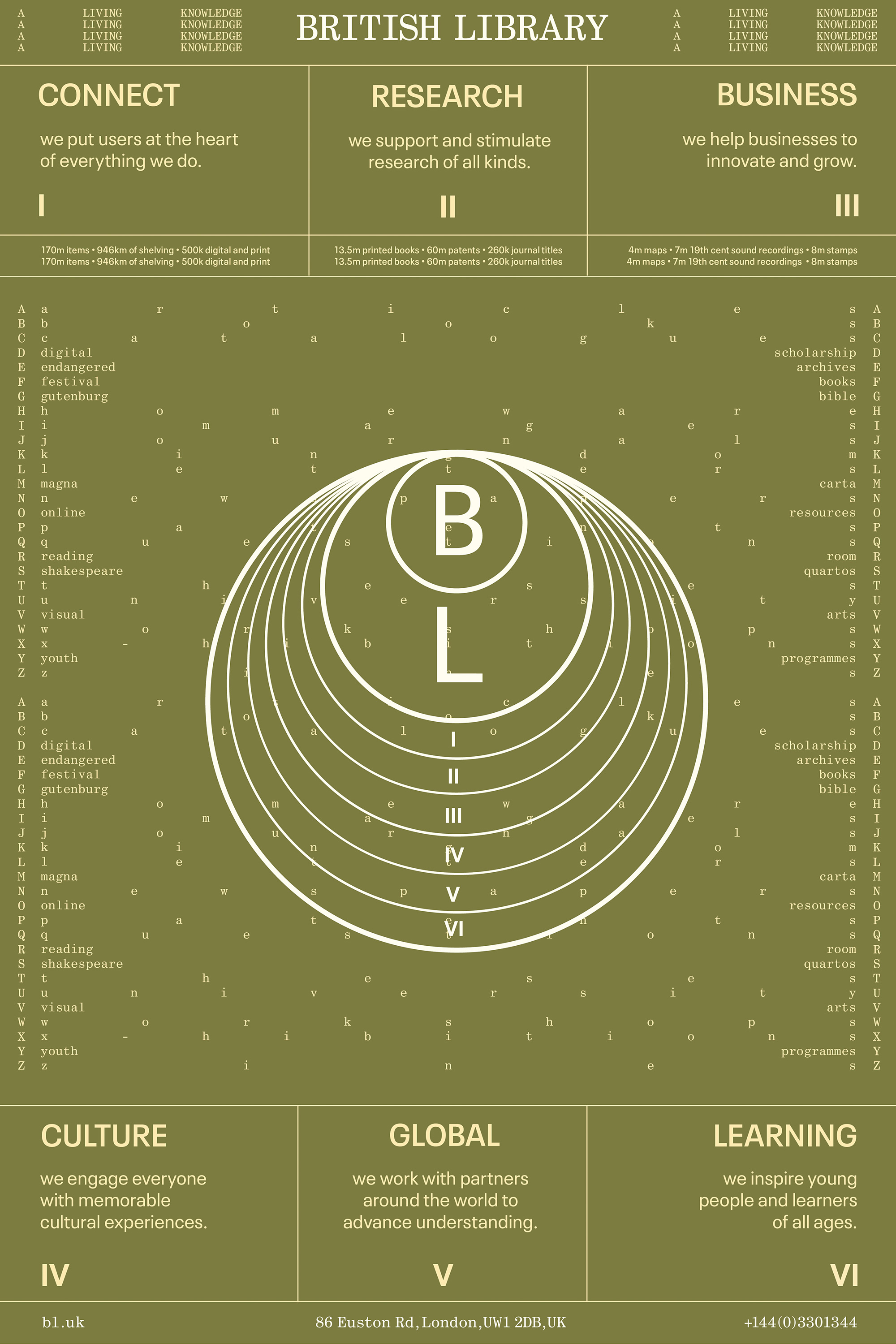 U


The relational nature of the identity system called for an interactive part of the website where users can generate their own Reading Passes (Library Card). Form inspired by hypo-cycloids, a special plane curve generated by the trace of a fixed point on a small circle that rolls within a larger circle.






https://vimeo.com/5423926
To